GALA XIII - Laissez Les Bon Temps Rouler!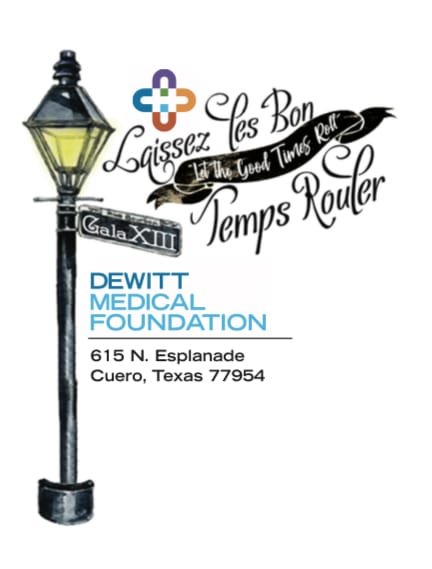 Laissez Les Bon Temps Rouler! Let the Good Times Roll at GALA XIII on Saturday, Sept. 25, 2021.
Held on the front lawn of Cuero Regional Hospital, this year's Gala promises to be a relaxed, cajun celebration. Featuring entertainment by Mark Chesnutt, you don't want to miss this unforgettable evening!
Sponsorship tables for the 2021 Gala vary in price from $500 to $10,000 are available, as well as individual tickets for $150 each. For more information about the Gala, sponsorship information, or to purchase tickets please contact Nikki Lantz at 361.524.6103 or email dmf@cuerohospital.org.
For more information, please visit cuerohospital.org and stay tuned to their Facebook page for more updates: facebook.com/DewittMedicalFoundation