According to the CDC, more than one-third of adults in the U.S. are obese, with this condition contributing to diabetes, heart disease, stroke and some cancers. Ideal Protein offers a unique approach to weight loss through a program combining medical, nutritional and behavioral elements to help patients achieve success.
Cuero Health Weight Loss Solutions Clinic, under the direction of Dr. Sheryl Harvey, launched Ideal Protein. Ideal Protein is a doctor-designed, ketogenic weight loss protocol that treats weight loss as healthcare and uses food as medicine to empower you to lose weight and live your best, healthiest life.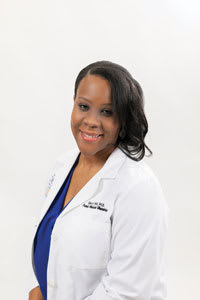 Dr. Harvey shared, "Ideal Protein combines low-fat, low-carb foods with an optimal amount of protein which results in safe, effective and sustainable weight loss. The Ideal Protein Protocol features one-to-one coaching, behavior modification, education and empowerment critical for long-term healthy weight maintenance. Cuero Health Weight Loss Solutions Clinic is proud to offer this tried and true program to those looking to not only achieve, but maintain their weight loss goals. I encourage you to reach out to one of our Ideal Protein coaches to learn more."
There are three phases of the Ideal Protein Protocol, all working together to help participants first set their goal, then achieve and maintain their weight loss goal. During the Weight Loss Phase of the Protocol, carbohydrate intake is limited to encourage the body to turn to its fat stores for energy. By eating Ideal Protein foods, the Protocol helps to sustain muscle mass while teaching participants how to develop smarter eating habits and lifestyle choices, to help maintain weight after weight loss is achieved.
Sign up now and get:
Supervision with a licensed medical provider, weekly 1-on-1 expert guidance from your own Ideal Protein Personal Coach to keep you motivated!
Tips, tools and support 24/7 through the Ideal Protein App
Wide selection of Ideal Protein foods
Access to easy-to-prepare recipes
Weekly personalized weight and measurement progress analysis and healthy strategies
Stabilization and Maintenance phases set up with strategic tools for long-term success
Kick-start your wellness plan into action and become a healthier you!
Call 361.275.9355 to schedule your consult today.
Questions? Reach out to us at idealprotein@cuerohospital.org

MEET THE COACHES

MEET BRI
What drew you to Ideal Protein? I love how Ideal Protein gives you ALL of the tools, information, and support necessary to lose weight and maintain your weight.
What is one amazing thing you learned by studying the materials? I've always known the more protein you eat, the "fuller" you will feel, but I did not fully understand how much impact your amount of sleep had on your body and weight loss.
What has been your experience with the IP food, supplements, etc? What is your favorite IP food? When we fully follow the Ideal Protein Protocol, we do not feel hungry at all! I love that. With most "diets" it's about deprivation and that is not the case here. You want a salty snack, have a salty option, you want a sweet dessert-like option, we have those too! My favorite IP food is the Cranberry Pomegranate Protein Bar.
How has your experience following the protocol shaped the way you coach? It is important to know exactly what the client will be going through. This way I was able to share my experience and what helped me. And if you are worried about trying it, let me say you never know if it is right for you until you try.
Is it rewarding to coach? How so? My favorite part of coaching is when someone doesn't see a difference in the scale and are feeling discouraged. I measure them and they see that they have lost an inch here, two inches there and that's when I explain that their body is being reshaped. They are losing fat; it is being replaced by muscle. Protein is the building block of your muscles. Therefore, eating adequate amounts of protein helps you maintain your muscle mass. Numerous studies show that eating plenty of protein can help increase muscle mass and strength.
MEET TAMI
What drew you to Ideal Protein? The best thing about the Ideal Protein protocol is it easy to follow and its makes weight loss simple and sustainable.
What is one amazing thing you learned by studying the materials? I always thought that a keto diet meant no carbs at all, but I learned with Ideal Protein that you can still eat some carbs and still be in ketosis and lose weight.
What has been your experience with the IP food, supplements, etc? What is your favorite IP food? Most of the food is pretty tasty and the supplements are great, especially the Branched Chained Amino Acids!! The portion of the food seemed small at first, but since the food has so much protein in it, it keeps you fuller much longer. My favorite food would have to be the chocolate chip pancakes!!
How has your experience following the protocol shaped the way you coach? It is great to experience what are clients are going to go through so we can relate to them. The first week is tough and talking to someone that went through it makes it a little easier.
Is it rewarding to coach? How so? Of course it is rewarding! As a personal trainer, I have always found helping people is the best part about the job and being an Ideal Protein coach is similar. I get to help people reach their goals and the excitement they feel when they step on the scale each week is contagious!
MEET CATHY